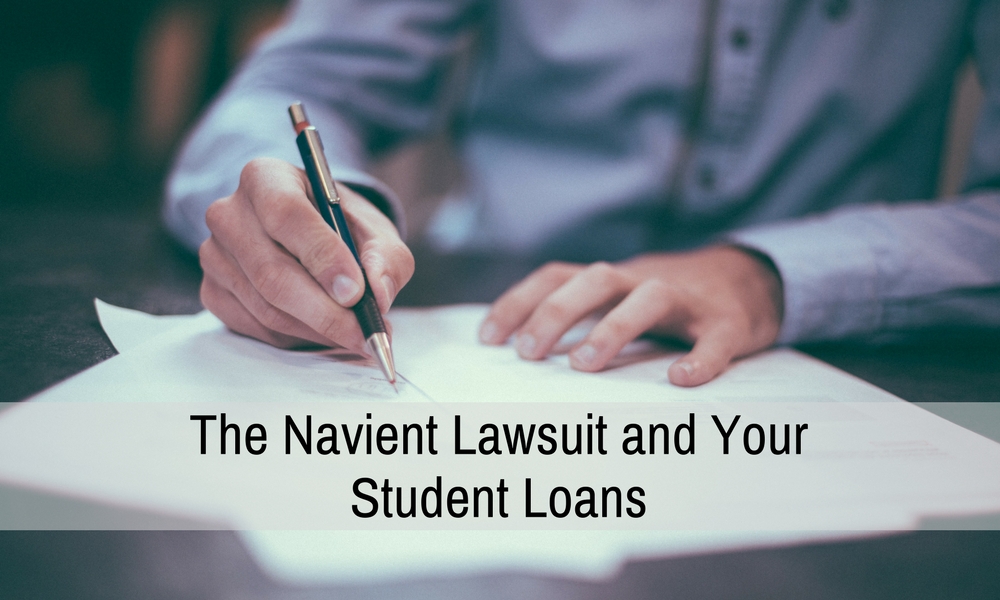 In January, the Consumer Financial Protection Bureau (CFPB) filed a lawsuit against Navient, the nation's largest servicer of both federal and private student loans. The company was allegedly "systematically and illegally failing borrowers at every stage of repayment." What does this mean for your student loans?
The Navient Lawsuit and Your Student Loans
Navient President & CEO Jack Remondi stated on his Medium blog, "At Navient, our priority is to help each of our 12 million customers successfully manage their loans in a way that works for their individual circumstances." However, in their latest court documents, Navient now states that there is "no expectation that the servicer will 'act in the interest of the consumer.'" Going further, they said contacting the company with issues didn't mean it would necessarily act in the customer's best interest.
The Navient Lawsuit
There's a pretty good chance that, if you have a student loan, it may be serviced by Navient. In their lawsuit, CFPB alleged that they:
provided bad information to create obstacles to repayment
incorrectly processed payments
failed to resolve borrowers' complaints through inaction
caused many borrowers to overpay for their students loans by illegally cheating them out of their rights to lower payments
deceived private student loan borrowers about requirements to release their co-signer from the loan
harmed the credit of disabled borrowers, including severely injured veterans
The Bureau also alleges that when borrowers could have qualified for income-driven repayment plans, Navient instead directed them toward forbearance.
To avoid falling victim to any of these situations, check out these tips for tackling student loan debt.
Navient's Motion To Dismiss
"Borrowers could not reasonably rely on Navient to counsel them into alternative payment plans unless Navient had an affirmative duty to provide such individualized financial counseling. But the law imposes no general duty to provide information without some fiduciary relationship."
Navient stated in court that it's not their job to help borrowers. Their main job is to collect loan payments for creditors.
If you have questions about the Navient lawsuit and your student loans, call us today at 1-866-991-4885.
---
No matter what your situation, Go Clean Credit has a solution. We have many credit repair programs that are available to help you overcome your credit situation and place you back on the path to financial success. Real credit restoration is not a once size fits all model and we tailor your needs to the right program, but most people can start for just $99 per month.
We have fixed price programs that get you back on track in as little as 5 months, debt resolution solutions, programs geared toward people who have had recent short sales or foreclosures and many others. Help is just a free phone call away, or you can fill out an appointment request. Contact Go Clean Credit to schedule a free consultation today.