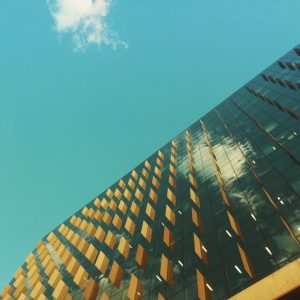 As you may be aware, there has been a data breach at Equifax. There were 143 million people whose personal information was exposed.
Here are the facts, according to Equifax. The breach lasted from mid-May through July. The hackers accessed people's names, Social Security numbers, birth dates, addresses and, in some instances, driver's license numbers. They also stole credit card numbers for about 209,000 people and dispute documents with personal identifying information for about 182,000 people.
What should you do about the Equifax data breach?
The problem is the information is evolving every day. There have been more than two dozen lawsuits in federal court against Equifax. One website has gone up that allows you to sue Equifax with one click. The site Equifax launched to reveal whether or not you have been impacted has been seriously questioned. And, Equifax is pivoting it's message as public response pours in.
As this situation evolves, there are some simple things you should do in response to the Equifax data breach.
Here is what you should do about the Equifax data breach:
1. Credit Monitoring
Whether your information has been exposed or not, it is ALWAYS a good idea to be enrolled in credit monitoring.
If you do not already have it, you should sign up. When you have credit monitoring, you will receive alerts when there are any changes with your credit, which will help avoid any surprises when it comes time to get a loan or credit. We usually recommend this site, which monitors all three bureaus.
Using credit monitoring services to monitor your credit reports is one of the best automated ways to detect false information that negatively impact your credit scores. By simply signing up for a credit monitoring service, you will receive notifications anytime your scores change. If there's a drastic change, then you know that you may have suspicious activity reporting.
Fortunately, there are a variety of free and paid credit monitoring services out there to monitor your credit. In fact, today many credit card companies and credit bureaus are offering their own credit monitoring services to consumers.
If you're offered or considering an identity monitoring or credit monitoring service, make sure you check for trial periods, fees, cancellation requirements, and other restrictions so that you don't face unexpected fees, charges, or other limitations.
Here are some of the best credit monitoring services to monitor your credit.
Here is what you may think about doing in response to the Equifax data breach.
1. Place a Security Freeze on your credit report
A security freeze on your credit report generally prevents new credit and accounts from being opened in your name.
All new accounts that are requested will be declined and you will only be able to work with your current creditors. You will need to call each reporting agency and place the freeze yourself. It will be quite a process to thaw your credit, but unless you need credit to buy a home or car in the near future, it is an option that offers more protection.
You can place a "freeze" on your credit file by contacting each credit reporting company.
2. Fraud Alerts
A fraud alert lets creditors and lenders know your credit report may have been compromised. The alert lasts 90 days, and is a good step to take as it will protect your identity and will protect you from future theft – even if you only suspect identity theft.
You can add a fraud alert to each of your credit files by going online or calling each bureau.
Once you place a fraud alert with one of the reporting agencies, they are required to tell the other two agencies. You'll provide your phone number to the bureaus so you can be contacted in case anyone asks for credit in your name within your fraud alert timeframe. If someone does ask for credit, then the creditor will contact you to verify your identity and find out if you placed the request.
Setting up an initial fraud alert is free and means that you're protected from identity thieves opening more accounts in your name. This gives you time to clear up the bad accounts.
How Fraud Alerts Help With Credit Protection.
There are also extended fraud alerts. An extended alert is for identity theft victims and is good for seven years. It requires that creditors contact you through the phone number or other contact method you designate to verify you're the person making the credit request.
Contact us immediately if there is any new activity you don't recognize. Please contact us with any questions.
Thank you!