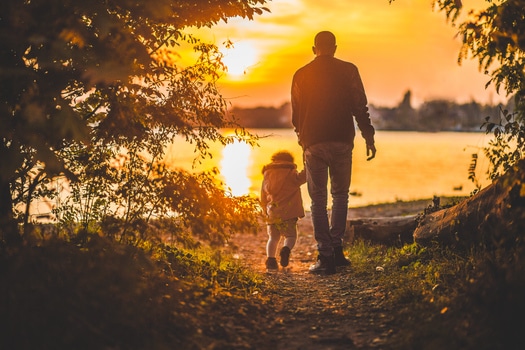 You've seen or heard the ads from credit restoration companies claiming to help restore your credit. Do these credit repair services really work? Who should you trust when you need to raise a credit score in order to qualify for a home or auto loan?
Restoring your credit can feel like a daunting and overwhelming challenge, and many credit restoration companies prey on people who are eager to improve their life situations. That's why it's so important to find a company you can trust throughout the process.
It's important to know what credit restoration companies can do to help restore your credit. Here are several different situations and services that companies like Go Clean Credit are uniquely qualified to help you resolve.
Mortgage Correction
Most cases of short sales, foreclosures or loan mods are reporting incorrectly to the credit bureaus. The errors credit restoration companies most often see are short sales that report as charge offs or foreclosures or foreclosures that should not report a deficiency balance. Credit repair companies also see erroneous reporting by the banks, who are typically uncooperative.
If you are need of mortgage correction, a good credit restoration company can be very successful at getting every field reporting correctly. If litigation is required, we work with attorneys who will take your case at no cost to you.
Mortgage Derogatories
Every day credit restoration companies meet with clients who went through difficult, life-changing issues in the last several years due to the economy. Many people had no choice but to foreclose on their home when faced with these hard times, and as a result, their credit was severely damaged.
Specific companies like Go Clean Credit have significant expertise, that you won't likely find anywhere else, in dealing with these types of mortgage derogatories and bad credit home loans. If you have a short-sale or foreclosure on a property, find a company who have a focus and a solid track record on mortgage derogatories.
Collections
Many people with debt and credit problems can find themselves a victim of debt collection harassment. They receive aggressive, intimidating calls from debt collectors for very old accounts.
If you have questions about debt collection harassment, or have collections on your credit report, contact a credit restoration company like Go Clean Credit. They can advise you on what to do so the debt collection harassment stops, and can identify the best course of action to take on the collection reporting on your credit report.
Charge offs
Most people with charge offs on their credit report need professional credit restoration help. Beware of the companies that promise a quick fix solution, as there are several factors that help guide the recommendations for removing a charge off on a credit report.
A good credit restoration company will consider the time-frame in which you wish to resolve it, whether they you the debt, how old the debt is, and what state you were in when you defaulted.
Illegal re-aging of debt is rampant these days and the best credit restoration companies dispute it aggressively. They will use state collection laws, federal laws requiring validation of debt and "cease and desist" letters to achieve effective results.
Late Payments
Removing a late payment can help improve your score between 30 and 100 points, but reported late payments can be difficult to correct.
The top credit restoration companies have effective approaches to remove late payments from your credit report, especially if you have a lengthy positive payment since the late payment, or bank statements proving they were not late.
Credit restoration companies know how to properly package this information to achieve results.
Judgments
Judgments end up on your credit report because the credit bureaus hired a third party to scrub public records at courts across the US and add them to your credit report. Lots of errors occur through this process, which is why judgments are a common issue credit repair companies address.
Look for a credit restoration company that has effective tools to deal with the reporting of judgments, and ask them how they remove a judgment from credit report.
Bankruptcy
Looking to rebuild credit after a chapter 7 bankruptcy? Credit restoration companies can help.
Most people don't know that a class action suit was brought against the three credit bureaus in 2005 because of erroneous reporting of bankruptcy accounts. The suit was settled in 2009, but the reporting errors are still rampant. That's why it is essential to get professional help to rebuild credit after a Chapter 7 bankruptcy.
Credit restoration companies like Go Clean Credit have excellent programs in place to correct erroneous reporting with bankruptcy, which is often causing unfairly low scores and other issues.
Tax Liens
Tax liens can stay on your credit report longer than any other type of negative information and require special treatment.
However, credit restoration companies can assist in getting paid tax federal tax liens removed from your credit report. Most companies also have processes in place to help with other tax liens.
The bottom line is that if you need to remove tax lien from credit report, seek professional help from a credit restoration company.
Student Loans
Many student loans default due to job loss, lack of disposable income, and skyrocketing penalties and fees on the loans themselves. If you've defaulted on a student loan, you've seen a negative impact on your credit score just as you would with other types of debt.
Credit restoration companies can typically assist you in two ways with student loans. First, they can assist on removing a student loan default from your credit report. Second, any good company will make sure you're fully informed about your options when it comes to student loan debt repayment.
Identity Theft
The process of restoring your good credit after identity theft can be daunting. There are very specific steps you must take before the disputing process can even begin. Credit restoration companies can help you understand the very powerful consumer laws and cut through the confusion and follow the right path to restoring your identity and good name.
Other Credit Issues
Laws change, new case law is created, creditor behavior changes, and processes that worked my no longer work. The credit restoration companies that care about you, like Go Clean Credit, are constantly learning and evolving their programs to achieve better results for you.
Whatever the issues you need resolved, you should look for help from professionals.
No matter what your situation, Go Clean Credit has a solution. We have many credit repair programs that are available to help you overcome your credit situation and place you back on the path to financial success. Real credit restoration is not a once size fits all model and we tailor your needs to the right program, but most people can start for just $99 per month.
We have fixed price programs that get you back on track in as little as 5 months, debt resolution solutions, programs geared toward people who have had recent short sales or foreclosures and many others. Help is just a free phone call away or you can fill out an appointment request. Contact Go Clean Credit to schedule a free consultation today.