A bad credit report can make renting an apartment more difficult. If you're having trouble renting because of your credit history, here are a few options.
Know Your Credit Report
Consider reviewing your credit report often so you know what's on it before they do. If there are errors in your report, you'll want to dispute them. Be prepared to speak about anything that is still showing up when they run the credit check. Not sure where to start? Here are a few guides we've written that might help:
Consider Your Rent-to-Income Ratio
You can increase your chances of being approved by staying within your affordability range, or your rent-to-income ratio. Those who spend 35 percent of their annual income are considered to be in their affordability range. Staying within this range also shows you're less likely to damage your credit later.
Find a Property 'For Rent By Owner'
Property management companies typically have corporate rules and regulations for application approvals, with less flexibility. Someone renting their own property may consider your situation on a more personal level. When looking for a property to rent, consider asking upfront what the steps are for application approval. They may let you know whether or not a credit check is part of the process.
A few places to check for independent property owners would be Craigslist.org, Airbnb.com, Zillow.com, local news classifieds (digital listings or print), local magazines, and real estate agents. Even driving through the neighborhood you'd like to move to and checking for signs on the property is a great way to find local gems!
Offer the property owner incentives.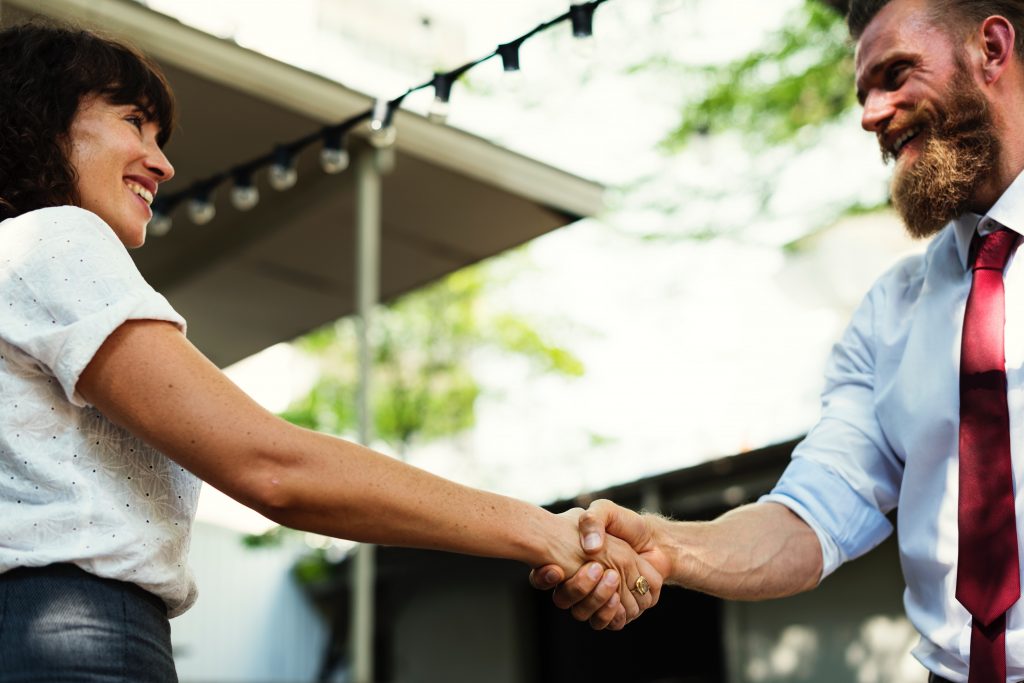 1) Be ready to move in right away.
A landlord may agree to take on the risk of renting to someone with a low credit score if you offer to move in quickly and show your financial stability.
2) Suggest a shorter-term lease.
One way to build trust with your landlord would be renting for only three to six months, first. Offering to rent short-term helps mitigate the property owners risk. This gives them an additional opportunity to consider renewing when the agreement is up.
3) Pay a larger security deposit, up front.
Another option — if you've saved up for your move — is to pay your first three or six months rent in advance. If you know your credit score isn't ideal, start setting more money aside ahead of your current lease being up. Looking for a new place early will also help you gauge how much you may need in cash.
While this option may be a favorable incentive for the property owner, make sure you've researched your rights before agreeing to any amount since rental deposit caps exist in some states.
4) Show your income stability.
Remember when we mentioned your net rent-to-income ratio? Showing that you make three to four times the monthly rent will reflect in your favor. Your pay stubs give a property owner proof that you can afford the monthly rent payments. Two or three months of pay stubs proving your stable income is usually enough.
5) Set up autopay.
Setting up automatic payments from your bank account to the property owner offers further proof you are willing and able to pay the monthly rent on time. Prepare to have this conversation up front and ask your work ahead of time to provide an employment verification letter ensuring you qualify.
6) Find a Co-Signer.
Before considering this option, you may want to reflect on how your relationship with your co-signer could change if you ask them to pay your rent. Both you and the co-signer at risk of being sued if neither of you can make a payment. Co-signers, additionally, must have a history of good credit and of course be willing to take on this responsibility.
The benefit to this option is if you have insufficient credit the landlord has the guarantee of rent payments under any circumstance. Offering such a guarantee might convince the landlord to accept your rental application.
7) Offer former landlord references.
Consider providing your references, cover letter, and rental application to your future landlord. If you have former landlords, you've rented from where you've remained current on your rent, ask your landlords to highlight this in their letter.
Demonstrating your financial stability and responsibility should help convince a landlord to consider your application more seriously.
Be Honest
If you already know your credit report may not help your acceptance be upfront. Within the cover letter that you submit with your rental application, include explanations of any red flags and errors on your credit report. If you have additional documentation showing resolution or any progress you've made in repairing your score, consider including this as well.
The more options you offer, and the more candid you are about your situation, the more likely you will be to land the property as your new home. Being prepared will help you confidently deliver the facts to your potential landlord. Be prepared for the process to take a little longer than usual, but it's not impossible to rent with bad credit if you're honest and willing to be flexible.
---
No matter what your situation, Go Clean Credit has a solution. We have many credit repair programs that are available to help you overcome your credit situation and place you back on the path to financial success. Real credit restoration is not a one size fits all model and we tailor your needs to the right program. Help is just a free phone call away or you can fill out an appointment request. 
Contact Go Clean Credit to schedule a free consultation today.