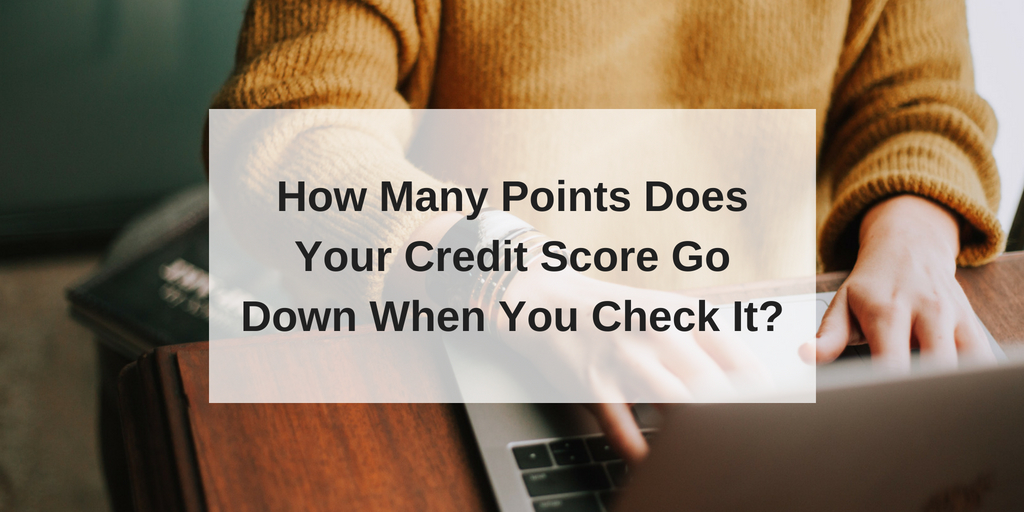 Are you concerned about maintaining a healthy financial life? Everybody knows the importance of a high credit score. It's like the ultimate game of adulthood. And it leaves you asking questions like, "How many points does your credit score go down when you check it?"
This is a smart strategy. After all, so many small actions trigger a score fluctuation. The last thing you want is to get declined for an important loan because of seemingly inconsequential errors. Cars, credit cards, home loans, and even the department store down the road, will check your credit when you apply. And each of these actions affects your scores.
In today's post, we're going to review some of the aspects of credit checks and uncover how many points does your credit score go down when you check it.
But first, we need to know about hard and soft inquiries. Let's dive in…
The Difference Between Hard and Soft Inquiries
Soft inquiries don't matter. You can forget they even exist if you want. They don't hurt your credit card score at all.
Although these inquiries probably show up on your credit report, the lenders can't see them. Soft inquiries don't have anything to do with your credit card score. So, if you recently experienced a sudden credit card score drop, you can't blame the soft inquiries.
Hard inquiries are the real punisher. They can really harm your credit card score if you aren't careful. But let's not get too panicked — yet.
Points You'll Go Down for a Hard Inquiry
Yes, hard inquiries can negatively impact your credit card score. BUT — you shouldn't see it go down more than five points. The real danger comes when you go on an application spree.
So, how many points does your credit score go down when you check it? Each application will cost you five points off your credit score. The solution? Don't aimlessly apply for lines of credit.
But what about if you aren't applying for loans… What if you just want to check your own credit score? Well, good news…
Checking Your OWN Credit Score is a Soft Inquiry
Most applications for a line of credit hit on your report as a hard inquiry. Yes, you read that right! Although this might not always be the case, it's the typical experience.
Luckily, keeping track of your credit score won't cost you a thing!
Checking your OWN credit score is a soft inquiry. That means it won't negatively affect your score at all — which is great news! After all, the only way to spot a need for credit repair or growth is by knowing your report.
HELP! I Went on an Application Spree!!!
Earlier in this article, we mentioned an application spree. This is where an (often unknowing) consumer applies for SEVERAL lines of credit over the course of a month or so.
The result? An AWFUL surprise next time they see their credit report.
Don't panic — there's hope. If you're experiencing the consequences of too many hard inquiries, we're here to help. Contact us today so we can dive into your specific situation and begin planning a way to help you escape this frustration.