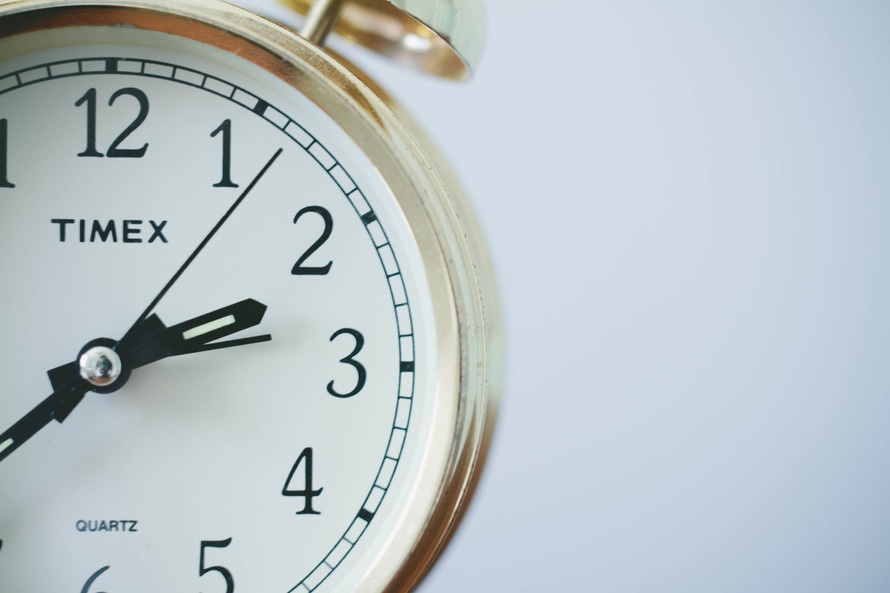 There are reputable credit repair companies that be can trusted to rebuild your credit, and there are credit repair companies that can jeopardize that trust.
One of the biggest determinants of how long it takes to rebuild credit is dependent on the company you trust to help you. Some companies have predefined programs with a fixed price to rebuild your credit. Other companies have an incentive to keep you paying a monthly fee for an indefinite amount of time, with no real solutions in sight.
Customer reviews on sites like Yelp and Facebook are wonderful places to turn to before deciding to sign on with a company. Rarely are these reviews influenced by pre-existing advertising partnerships, and usually can be relied on as authentic. In comparison, you could be reading about "the best credit repair companies" on a website that is being paid by the credit repair company to say nice things about them. Double check Yelp or Facebook to see what customers are really saying.
For example, take this one star review from Ken, about a credit repair company on Yelp:
"They charged me $1000 and made my score worse than what it was to begin with. I do not recommend using them. The items that were deleted I could have done myself. Total waste of money.
What's interesting about this review is that the company owner actually responded to this one-star review:
"There is nothing we can do that will "lower" a client's credit scores. We achieved many deletions on Ken's file, which can only improve his scores. The only way scores go lower is when there are new derogatory items that pop up, such as new lates or collections. When that happens we will add them to the program. We always hold an interim review with our clients and analyze a new updated report in a lot of detail to determine next steps. Ken never responded to our many requests to hold that review so we could see what was going on with his file and take the next steps. We can't force our clients to participate in their restoration process but it is necessary for them to be a part of it. We are very good at what we do and stand behind our 11 years of expertise and our proprietary process. We care very much about helping our clients reach their goals. If Ken would like our help we are happy to work with him and finish his program.
We bring up "customer reviews" for this simple reason:
How long does it take to rebuild credit? It depends on your credit report and the company restoring your credit.
Selecting the right credit repair company is the start of your important journey to rebuilding your credit. If you cannot get a fixed price, a customized plan, an estimated time in months and a guarantee to rebuild your credit, you should consider turning to a different company.
Here is how long it takes to rebuild credit for Go Clean Credit clients: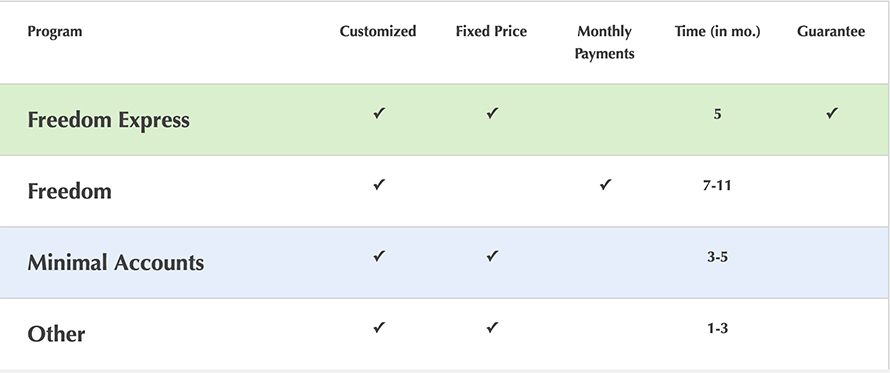 As you can see with our credit repair programs, real credit restoration is not a once size fits all model and we tailor your needs to the right program, but most people can start for just $99 per month.
We have fixed price programs that get you back on track in as little as 5 months, debt resolution solutions, programs geared toward people who have had recent short sales or foreclosures and many others. Help is just a free phone call away or you can fill out an appointment request. Contact us to fill out appointment form.