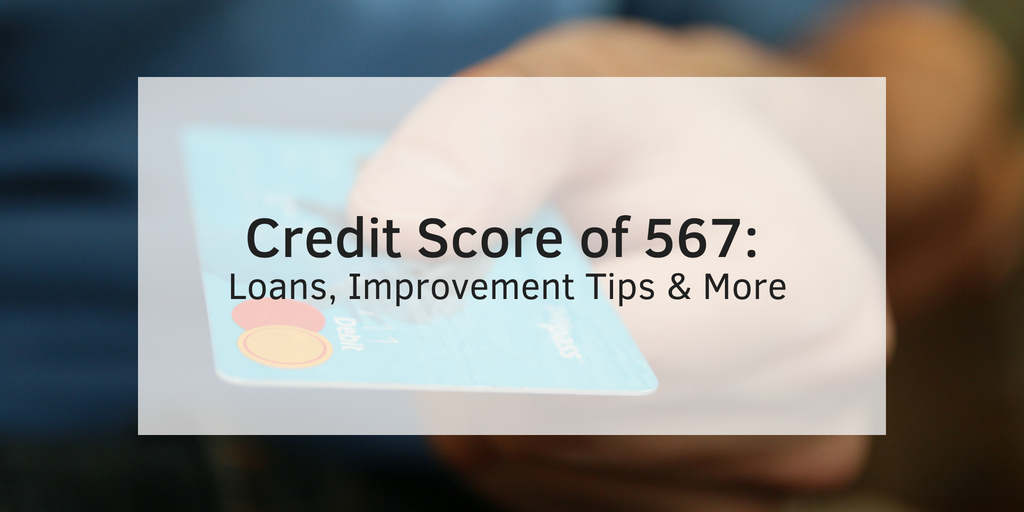 You got a bit of financial work to do if you have a credit score of 567. In fact, I hate to break it to you, but most people are going to classify this as a bad score. Only 1 in 10 credit applications are accepted for people below a credit score of 580, and that can make things a bit difficult.
Improving your credit score is the best option, but it's not always the fastest solution. It's hard to operate without access to credit, so what can you do? In today's post, we're going to answer the questions you might have about having a credit score of 567.
1. Home Loans
First-time home buyers with a score of 567 are going to have a hard time. Most places will outright reject your application if it's under 620, so you can imagine the difficulty.
However, difficult doesn't mean impossible. Unfortunately, if you do find a place willing to accept your score, you're going to deal with high interest rates. Buying a home with poor credit may put you in a direr financial situation then you're already in, and it's important to make a sound decision.
More often than not, it's best to start by increasing your score. Just a 60 point increase can put you in a much better position for buying a home.
2. Auto Loans
You'll find that rejection rates for auto loans are similar to that of home loans. However, it's much easier to find an alternative to buying a car. Though, here again, you're going to run into astronomical interest rates.
Using the average $27,000 dollars for a car loan and a 60-month loan, a score of 567 could land you an average APR of upwards of 16% and an interest over life of loan of nearly $12,000 extra dollars!
Unfortunately, it's also important to improve your score because the low-credit financing industry has many predators. You should trust the people to whom you owe money, and increasing your credit score is one way to access these types of reputable companies.
3. Credit Cards
The credit card is probably the easiest to access a line of credit with a low score. Just don't expect luxurious benefits and a low APR. In fact, you'll likely have to apply for a secured credit card until your score improves.
The simple act of opening a secured credit card can increase your score, and if you reliably pay it off month after month the score will continue to increase.
So What To Do?
To put yourself in a more secure position, Focus your efforts on improving your credit score of 567. It needs to increase before making any big financial commitments. If you find yourself needing access to a credit line, start with a secured credit card.
If you need help getting your credit back on track, we're here to help. The Go Clean Credit team will help you get your score cleaned up and on the right trajectory.