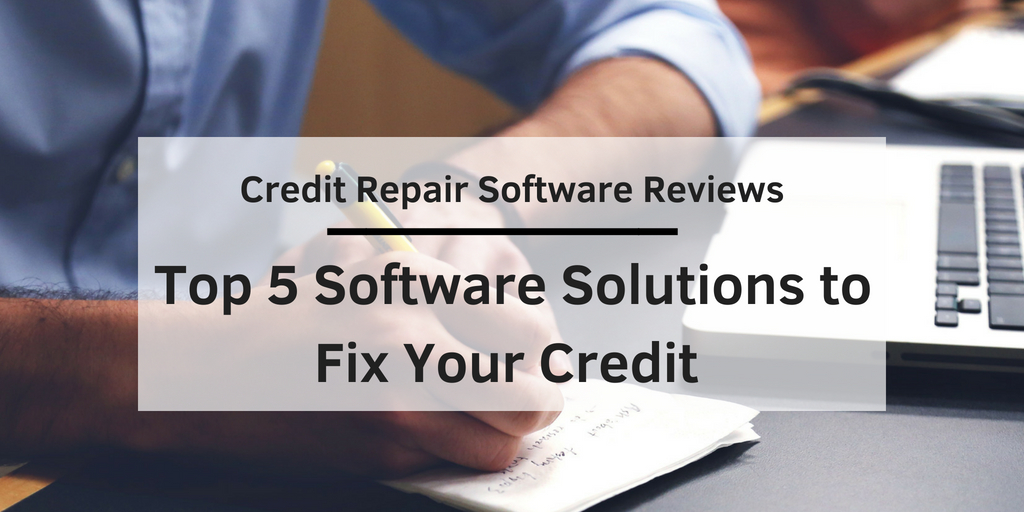 A credit repair software works to improve your credit score. However, it's hard to narrow down your options because many companies offer these services. For today's article, we dug through credit repair software reviews to bring you these top five solutions you can trust.
This technology monitors and fixes errors on your report. As a result, your credit score increase, which makes it easier for you to access loans and mortgages. A credit repair software is easy to use, cheap, efficient, and it allows you to monitor your credit report at the comfort of your home.
Many scams and useless software exists. It's important to find a reputable company. Or, when in doubt, choose a credit repair agency instead to take care of the heavy lifting for you.
Now, onto the top five picks for credit repair software in 2018…
1. Turbo Credit: Consumer Edition
It removes negative items and false information appearing on your credit report, fights identity theft, and has a TurboStop to legally stops calls from creditors.
"I wanted one that provides information on exactly what one needs to do to lift FICO scores, a breakdown of what banks really look at, and an easy way to dispute and remove errors off a credit report. This software had all these answers and more…" (Source)
Plus, there's a 30-day money-back guarantee.
Learn more about Turbo Credit: Consumer Edition »
2. 700 Credit Repairs
They offer two primary services: digital credit disputer (software only), and digital score enhancer (software, online workbook, score analyzer and many more).
Where this software really stands apart is in its automated technology.
"Just want to give a huge THANK YOU to 700 Credit Repair!!!!! They repaired our credit to where we were able to get approved for our dream HOME! Thank you so much!!.." (Source)
Learn more about 700 Credit Repairs »
3. TurnScor
Their software works to improve bad credit scores, while their resources focus on training customers in gaining a deeper knowledge of finances and credit management.
"..I didn't qualify to purchase because of my credit score. I signed up, used the software, and now I qualify to buy a Harley Davidson and it only took 6 months!"…" (Source)
Learn more about TurnScor »
4. Credit Aid
It repairs and improves credit score, removes negative items on your credit report, and even disputes bankruptcies. There's also a compelling 100% money-back guarantee if your credit score doesn't improve.
"I LOVE this Software! Prior to using it, I spent quite a bit of money on an expensive 'credit repair company' that did NOTHING but take my money! Credit-Aid Software has made it very easy for me to repair my own credit…" (Source)
Learn more about Credit Aid »
5. Credit Detailer
This is another provider focused on providing a solid software AND ongoing training to help their customers get better at finances. It's easy to use and very affordable compared to other software. Plus, you can buy both Spanish and English versions.
"I called for help and Ken was just terrific! I started off with the trial version and went for the professional version to start my business and have been working smoothly ever since.."- Trish
Learn more about Credit Detailer »