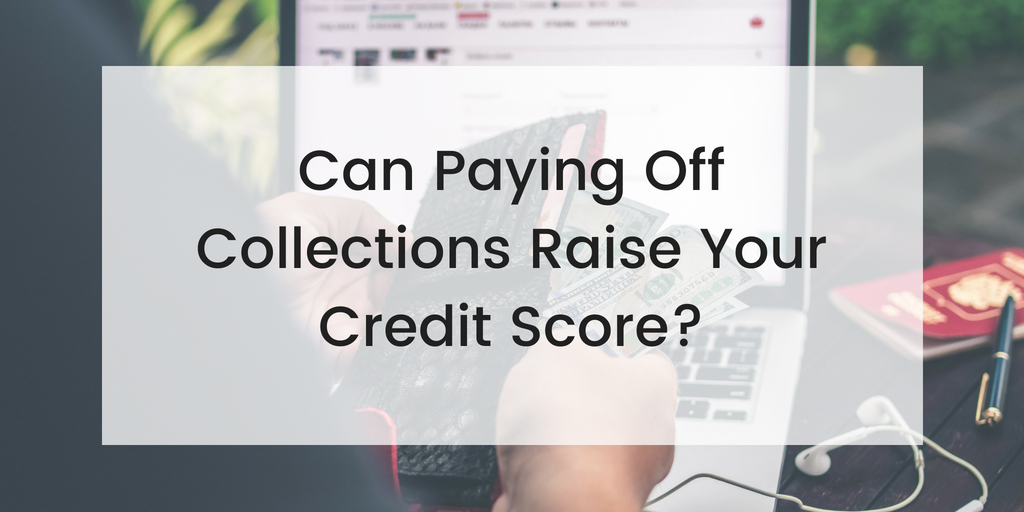 "Can paying off collections raise your credit score?" It's a question many people in financial trouble ask. And, unfortunately, the answer is not a simple one.
Paying off collections could boost your credit score, but only under certain circumstances. In today's article, we're going to look at your various options. You'll learn the negative impact of collection accounts, as well as what to do if you find yourself in this unfortunate circumstance.
The Negative Impact of Collection Accounts
Collection accounts lower your credit score and tell lenders you have been unable to manage your finances. This could make it difficult for you to secure credit in the future.
The amount of the collection debt is irrelevant. If the debt is above $1, it impacts your score no matter how much you owe. A debt of $300 will lower your score by the same number of points as a debt of $100,000.
What Happens When You Pay the Debt
When you pay the debt, the collection isn't removed from your account straight away. It will fall from your report seven years from the date of your first missed payment.
Even if you pay the debt, it is unlikely to result in a major boost to your credit score. However, the collection agency or creditor will update your information to show you have paid. Any future lenders will see that you dealt with the debt and may look favorably upon it.
Make an Arrangement With the Collector
Even though 95% of the time, paying off your debt won't boost your credit score, there's a way it could. When contacting the collector to settle, try to agree to a "payment for deletion".
Remember to get the agreement in writing. If you want more advice on how to do this, contact Go Clean Credit today and speak to an expert.
File a Dispute With the Credit Reporting Agency
Do you think the collection account is a mistake? If you believe it's inaccurate information, dispute it with a credit reporting agency.
It will then have 30 days to confirm the information they have is correct. If the record is wrong, then the entry could be corrected or (even better) removed.
Work With Credit Restoration Experts
You may be struggling with your financial situation, but Go Clean Credit has the answers.
So, can paying off collections raise your credit score? Yes, we have many credit repair programs available which will get you back on the path to financial success. There's no one-size-fits-all answer, which is why we find the right program for you.
Each program starts with a free in-depth consultation from one of our expert advisors. From this, you will know the exact path to take for a better credit score.
Check out our different credit repair programs now or get in touch for more advice. Better finances and an improved credit score are just a few clicks away.