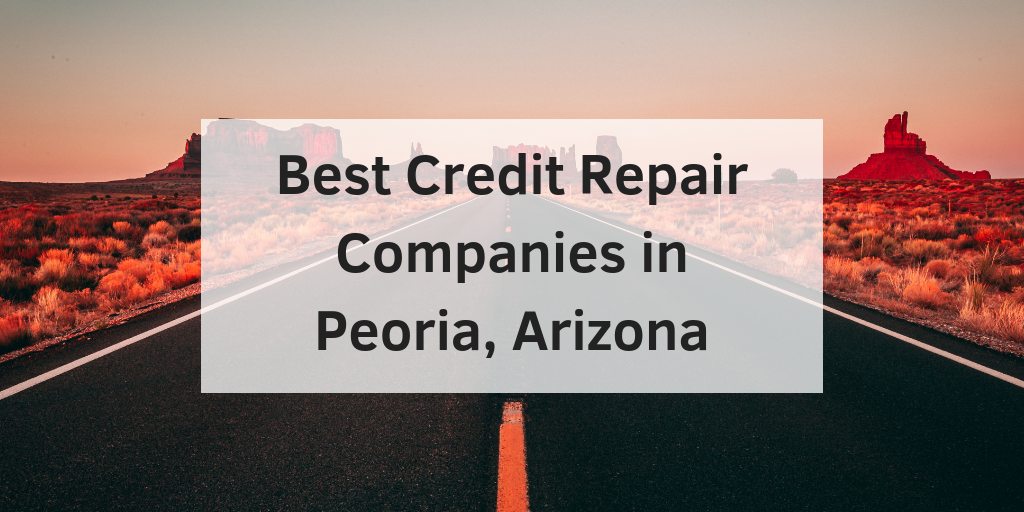 Are you struggling to find a credit repair company to help you increase your credit score? If you're struggling with bad credit, it is important to get it straightened out before you decide to make a big financial move. Even small moves may require you to have a decent credit score. We understand that finding the right company can be a daunting task, so we've compiled a list of the best credit repair companies in Peoria, Arizona.
Best Credit Repair Companies in Peoria, Arizona
Go Clean Credit
Go Clean Credit is one of the top credit repair companies in Peoria, offering personalized credit correction services since 2003. Because restoring your credit can be daunting, Go Clean Credit makes it a hands-on process specified for your needs. Whether you're dealing with mortgage correction, judgments, bankruptcies, student loans or identity theft, Go Clean Credit provides a trusted source for credit repair companies in Peoria. Their client-centered approach pairs credit restoration with credit education to keep you on the right track.
The Credit Repairmen
The Credit Repairmen are a full-time, full-service credit repair and restoration company that was created to help everyone achieve their credit goals. They realized early on that if they wanted to be successful, they needed to focus on your success. Whether you are trying to buy a home, upgrade your car or your life in general, the Credit Repairmen are here to help. Their credit repair system was designed as a multi-step process that puts the power of having good credit back in your hands. They start with a free evaluation and identify the items that are hurting your credit score and end with educating you on how you can fix the issue and never have this happen again.
Andorra Credit Repair
Andorra provides an immediate action plan to improve your credit standing. Sure, you could wait for negative items to drop off in 7-10 years, or you could even try to repair your credit yourself but end up getting poor results and frustrated by the whole process.company. They are setting new standards in credit repair. They refuse to settle for the status quo and want to make sure that their clients see success in all the services that they offer. With a full range of credit repair services, they are able to offer their clients an entirely new variety of credit options that weren't previously available to them. In fact, over time their clients typically see a complete credit recovery.
Successful Solutions Consulting
For years, Successful Solutions has assisted hundreds of consumers to not only repair or delete erroneous information from their credit reports but also to rebuild their credit, providing legal alternatives to increase their credit scores. Their extensive experience in the credit repair field allows us to consistently increase their knowledge about credit repair strategies. They use this knowledge to dispute issues on their client's credit reports with a high level of success in the first attempt. Their credit repair process includes the generation of "unique dispute letters," revised individually, which translates into better results from the first round of disputes.
---
For more information on the best credit repair companies in Peoria, contact Go Clean Credit to get back on the right track. We have many credit repair programs that are available to help you overcome your credit situation and place you back on the path to financial success. Real credit restoration is not a one size fits all model and we tailor your needs to the right program, but most people can start for just $99 per month.
We have fixed price programs that get you back on track in as little as 5 months, debt resolution solutions, programs geared toward people who have had recent short sales or foreclosures and many others. Help is just a free phone call away or you can fill out an appointment request. Contact Go Clean Credit to schedule a free consultation today.