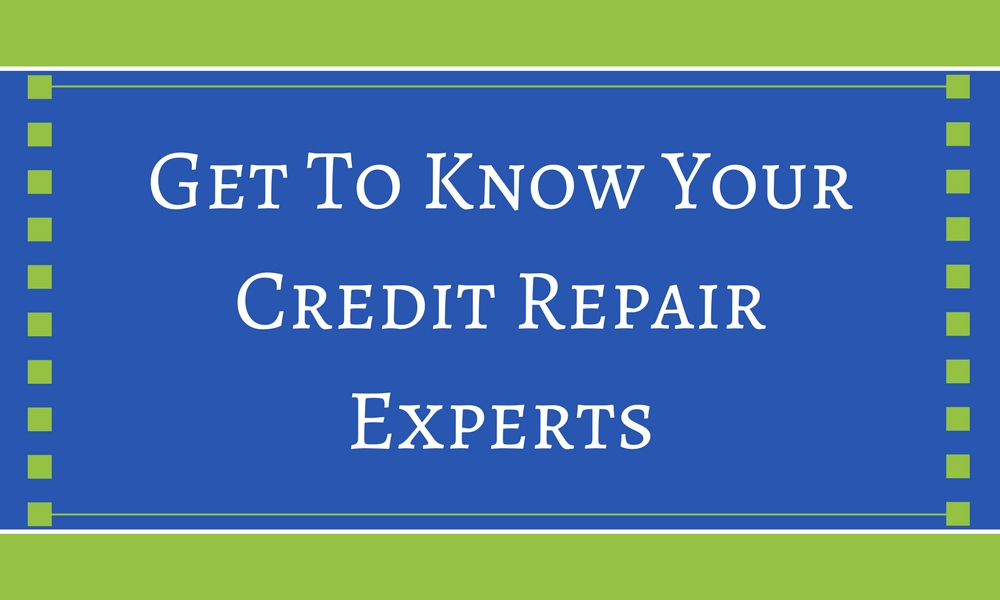 Here at Go Clean Credit, we really get to know you so we can help in the best way possible, and we want you to know us just as well. Here's a little about our family of credit repair experts who can't wait to help you improve your credit score!
Get To Know Your Credit Repair Experts
Dawn, Co-Owner
Dawn is a co-owner of Go Clean Credit and  deeply passionate about consumer credit rights. She is an expert in credit reports and scores and establishing credit history as well as the Fair Credit Reporting Act, Fair Debt Collection Practices Act, and other credit and collection laws. Dawn is a certified expert witness for credit litigation, FCRA Certified, and FICO Pro Certified. She is also currently in law school pursuing her Juris Doctorate.
Michael, Co-Owner
Michael is the other co-owner of Go Clean Credit. He has a Bachelor of Science in Computer Engineering from the University of Illinois and an MBA in Finance and Marketing from the University of Southern California. Along with Dawn, he worked almost 20 years in the high-tech industry  before finding a home here.
Rob, Vice President of Sales
"Every day you help inspire me to help our clients and to do whats best for them. You are a great leader at
Go Clean Credit and the impact you have on our clients lives is tremendously substantial. I am so thankful for inviting me on the team. It amazes me how much our clients and affiliates talk so highly of you. Thank you for caring about our clients and showing me how I can truly help change peoples lives!" -Mandy
Susan, Director of Customer Service
"If you love what you do, then you'll never have to work a day in your life".. and I've spent the past 8 years doing this. The best thing about my job is I get to help people on a daily basis. It's a satisfaction knowing that we help people get into their homes, clean their credit, get a car,and help them reach their goals. Despite the fact that it's been 8 years I still learn something new everyday. I can't imagine myself doing anything else. I've grown to not only love the company but also love the people I work with. It's pretty much my second family/home. Life is about finding something that you're passionate and happy about doing, and spending your entire life going on that journey.
Marie, Customer Service
Nothing is better than being able to help people achieve their goals. I love that I get to do this daily at my job. I believe that everyone deserves a second chance, its never too late to improve where you are now.
Justin, Sr. Credit Specialist
"We here at Go Clean Credit are very pleased to have Justin as part of our family. Justin is a very hard worker who always has been about making a difference in everything that he does. He has really adapted to our culture and core vales that Go Clean Credit represents. So if you are a loan officer, realtor, builder or have clients who require a certain credit score for your products or services, Justin is your guy.
Justin, thank you for everything you do!!" -Rob
Yobanna, Credit Specialist
I have over 18 years experience in banking services with extensive knowledge in credit. Extremely passionate about helping people "succeed financially." I give my all and work above and beyond to help find the best solution to your particular situation. Go Clean gives people who have had past credit challenges the opportunity for a second chance. Credit does not fix itself and negative credit will not go away on its own. Give me the opportunity to help you come up with a "unique game plan" to help you! "Because Everyone Deserves a Second Chance"
Mandy, Credit Consultant
With 18 years of sales experience and almost 10 of those being in banking and finance positions I have a great knowledge of credit. Joining Go Clean Credit as a Sr. Credit consultant now just gives me the ability to help others get their lives back! I take pride in helping people change their lives by changing their credit.
I am not only your Credit consultant here. I am your credit advocate for life! I provide a free in depth consultation for all of my clients to see if they are a right fit for our program. I give you the tools you need to not only get your credit better now, but continue with the correct practices to improve your credit month over month once you complete our program. I help give you the freedom you deserve back.
To enlist the help of trustworthy, effective credit repair experts, call us today at 1-866-991-4885!
---
No matter what your situation, Go Clean Credit has a solution. We have many credit repair programs that are available to help you overcome your credit situation and place you back on the path to financial success. Real credit restoration is not a once size fits all model and we tailor your needs to the right program, but most people can start for just $99 per month.
We have fixed price programs that get you back on track in as little as 5 months, debt resolution solutions, programs geared toward people who have had recent short sales or foreclosures and many others. Help is just a free phone call away, or you can fill out an appointment request. Contact Go Clean Credit to schedule a free consultation today.